---
Click here to purchase Sandra's PERFORMANCE TRACKS
1.    All the Earth
2.    Saviour, Like a Shepherd Lead Us
3.    Because of Who You Are
4.    A Quiet Place
5.    Holy, Holy
(ft. Phoebe Entermann)
6.    More Than Wonderful
7.    Sabbath Rest
8.    Thy Word
9.    Carry You
(ft. Ma'a Togipau)
10.  In the Heart of Jesus
11.  Near the Cross
12.  You are Holy
13.  One Day (When We All Get to Heaven)
(ft. Dayna Petrie)
14.  When the Time Comes
DISC TWO
1.    Everything That Has Breath
2.    I Surrender All
3.    Faithful Friend
4.    God Will Take Care of You
5.    You Deserve the Glory
(ft. Sanja Kitevski)
6.    Day by Day
7.    Ellia's Song
8.    How Tender Are Your Thoughts
9.    Tis So Sweet
10.  Complete
11.  Tomorrow
12.  What a Day That Will Be
(ft. Calum Entermann)
13.  Wounded Soldier
14.  The Saviour is Waiting
---
Sandra Entermann | 3 CD PACK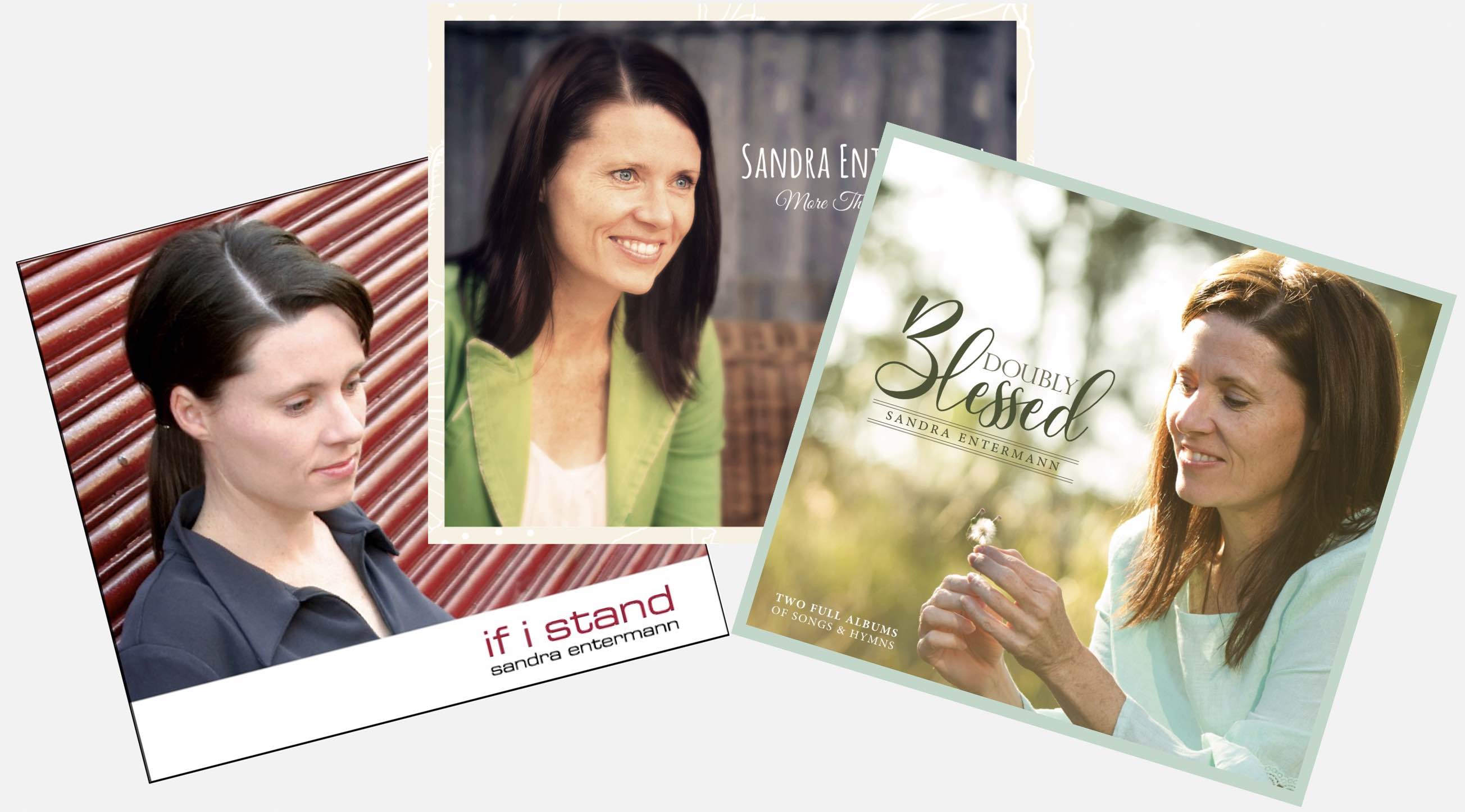 US$40.00 (+$7 shipping)
1. If I Stand
2. Treasure
3. More Than Anything
---
A New Song Collective | 3 CD PACK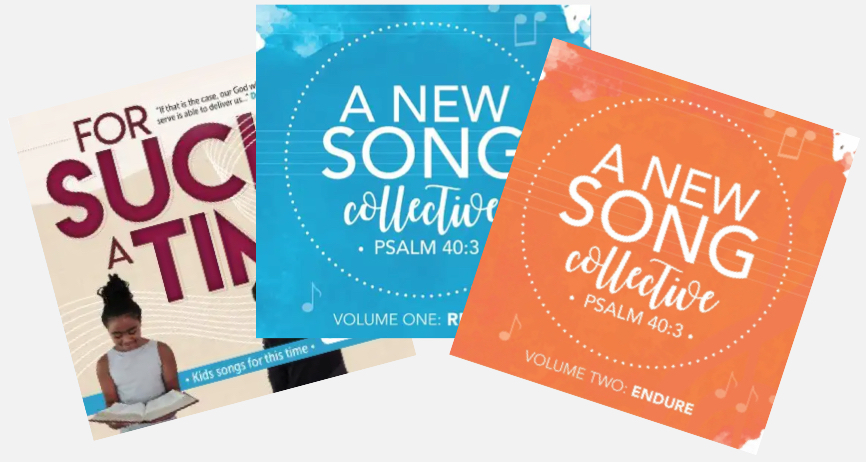 US$40.00 (+$7 shipping)
1. ANSC | For Such a Time
2. ANSC | Volume One: RENEW
3. ANSC | Volume Two: ENDURE
---
A New Song Collective (Volume 2) ENDURE NEW RELEASE!!!
Guest Vocalist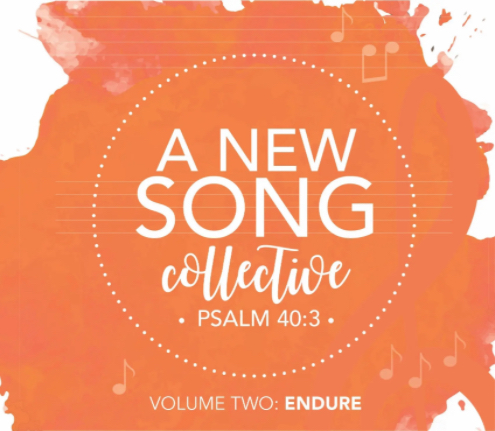 US$15.00 (+$5 shipping)
1.    Pilgrim's Song (Clearly Hinze)
2.    Sunflower (Jayneen Orwa)
3.    Keep Pressing On (Marty & Tanay Thomson)
4.    The Lord is My Shepherd; I Want for Nothing (The Cinzio Family)
5.    Wait Well (Sandra Entermann)
6.    I Will Trust in You (Neville Peter)
7.    Assured (Grace Uelese)
8.    This My Anchor (Kevin & Jennifer Petrie)
9.    Fill Your Lungs (Anna Beaden)
10.  To the End (Luke & Salma Wilikai)
11.  Unlearned (Robbie Morgan)
12.  Joy Comes in the Morning (Michelle McIlhagga)
13.  We Will Stand (Candice Berghan)
14.  Behold This is Our God (Carly Fletcher) ft. Andy Priego
---
I Press on | Scripture Songs for Encouragement NEW RELEASE!!!
Guest Vocalist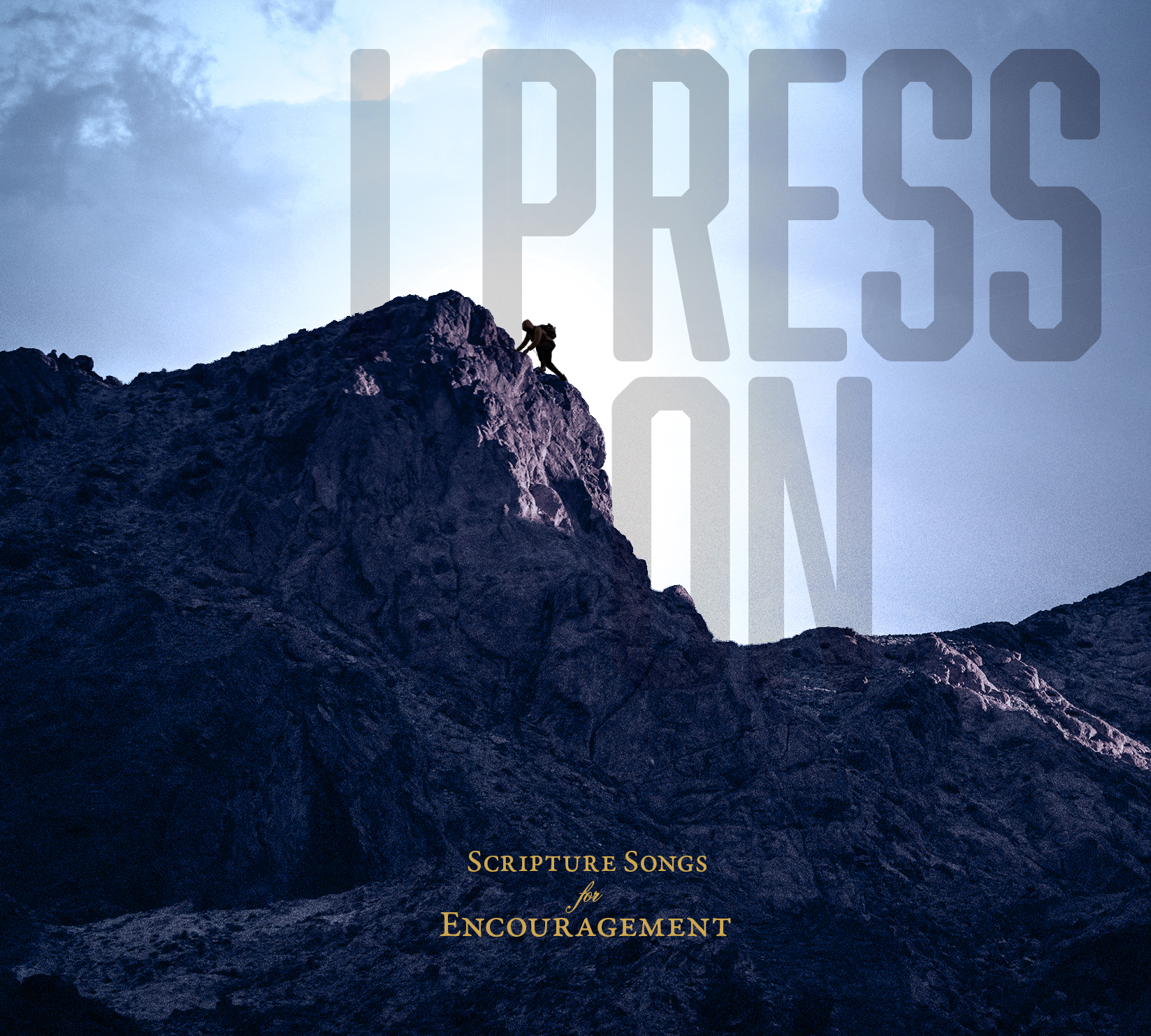 US$15.00

1.    Hear My Cry, O God
2.    For God So Loved the World
3.    Let Not Your Heart be Troubled
4.    Cast Thy Burden Upon the Lord
5.    Come Unto Me
6.    Be Anxious for Nothing
7.    Thoughts of Peace
8.    In Thee, O Lord, Do I Trust
9.    Deliver Me, O Lord
10.  I Will Bless the Lord
11.  The Lord Bless Thee
12.  I Press On
A New Song Collective (Volume 1) RENEW
Guest Vocalist
US$15.00 (+$5 shipping)
1.    Reply to Ecclesiastes (Anna Beaden & Kemy Ogendi)
2.    Our Quiet Place (Candice Berghan)
3.    I See Gold (Neville Peter)
4.    Faith (Michelle McIlhagga)
5.    Walking with You, Jesus (Diane Lapuz Hope)
6.    Be Renewed (Marty & Tanay Thomson)
7.    My Quiet Time (Sandra Entermann)
8.    Heaven's Coming Down (Stones of Eden)
9.    Where Christ Is (Braedan & Alise Entermann)
10.  Simplify (Carly Fletcher)
11.  Victory Song (Rosie Smith – featuring TVAC Choir)
12.  You are With Me (Eric & Monique)
13.  Arise (ft. ARISE Alumni 2013-2019)
14.  Simplify (Carly Fletcher)
15.  Bonus Track – Wool Over Your Eyes (Anna Beaden)
---
Various Artists | For Such a Time
Guest Vocalist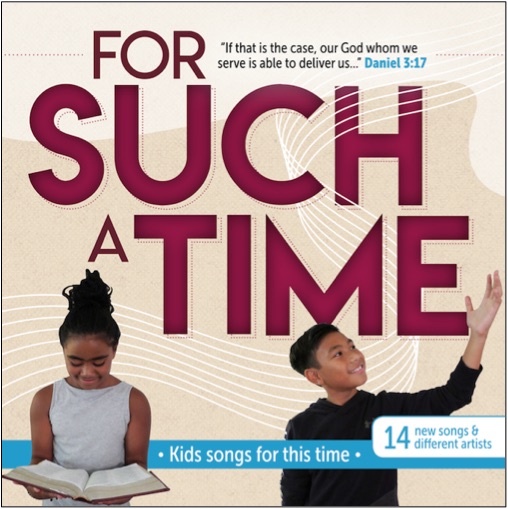 US$15.00 (+$5 shipping)
1.    Rainbow of Love (Melissa Otto)
2.    My Precious Friend (Clearly Hinze)
3.    Solid Ground (Kemy Ogendi)
4.    Live for Jesus (James & Rosemarie Fletcher)
5.    When God Speaks (Braedan & Alise Entermann)
6.    All Around (Anna Beaden)
7.    Trust in Me (Marleta Fong)
8.    I Get You (Sandra Entermann)
9.    Sabbath Song (Leighton & Ali Heise)
10.  Watch and Pray (Newcastle Samoan SDA Junior Choir)
11.  Stand Up (Blair & Emma Lemke)
12.  Catch the Vision (Candice Berghan)
13.  God's Beautiful Heaven (Neville Peter)
14.  For Such a Time (Paul & Carly Fletcher Kochanski)
15.  You Matter to Him (bonus track | kids version)
---
Sandra Entermann | More Than Anything
Co-Producer/Vocalist
US$15.00 (+$5 shipping)
1.    Nobody Knows Me Like You
2.    Let the Lower Lights be Burning
3.    More Than Anything
4.    One and the Same
5.    All of Me
6.    My Father's Angels
7.    Little Flowers
8.    Who Am I?
9.    Are You Ready for Jesus to Come?
10.  Why?
11.  My Heavenly Father Watches Over Me
12.  Come Thou Fount, Come Thou King
---
Sandra Entermann | Treasure
Co-Producer/Vocalist

US$15.00 (+$5 shipping)
---
Pine Forge Academy Choir | Rock in a Weary Land
Assistant Producer
DISC ONE
1.    Achieved is Thy Glorious Work
2.    The Heavens Are Telling
3.    My God is a Rock
4.    Lift Every Voice and Sing
5.    Come Unto Me
6.    How Can I Keep from Singing
7.    Examine Me
8.    My Soul's Been Anchored in the Lord
9.    Wie Lieblich Sind Deine Wohnungen
10.  God Made Our Hands
11.  Rockin' Jerusalem
12.  In The Beauty of Your Holiness
DISC TWO
1.    The Lord is My Light
2.    Majesty and Glory of Your Name
3.    Alleluia
4.    There is a Balm in Gilead
5.    With My Whole Heart
6.    Jesus Lover of My Soul
7.    Jesus in My Soul
8.    We Bless Your Name
9.    Great is Thy Faithfulness
10.  I've Been in the Storm so Long
11.  Saints, Are You Ready to Go?
---
The Sherwin Rugless Project | The Wonder of God's Love
Vocalist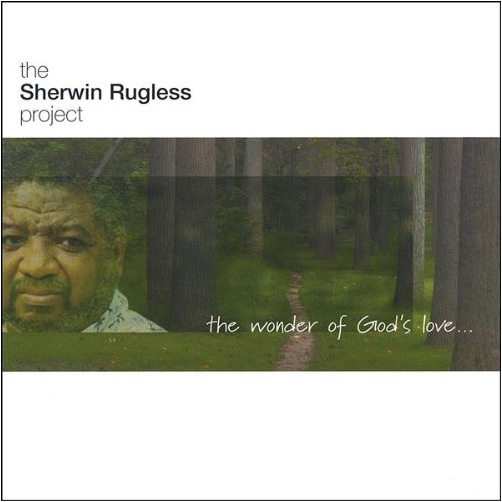 1.    The Wonder of God's Love
2.    True Hearts' Defender
3.    Paradise Morning
4.    Music Man Song
5.    Author of Our Lives
6.    The Ability
7.    When God Sings
8.    My Future's in Your Hands
9.    Goldensong
10.  Here in This Room
11.  For Your Love
12.  For You Love Me
13.  The Wonder of Gods Love – Reprise
---
Susan James | For My First Love
Co-Executive Producer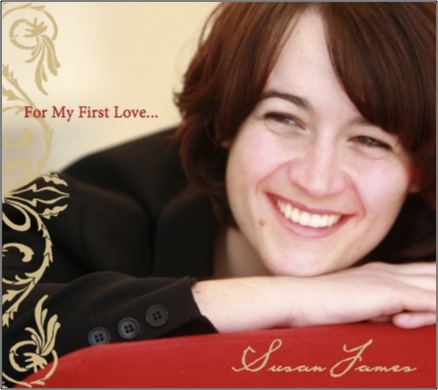 US$15.00 (+$5 shipping)
---
Sandra Entermann | If I Stand
Producer/Vocalist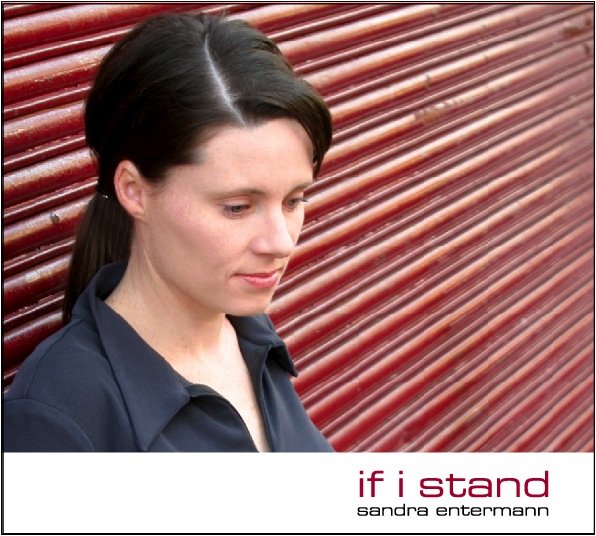 US$15.00 (+$5 shipping)
---
The Entermann Trio | Again
Producer/Vocalist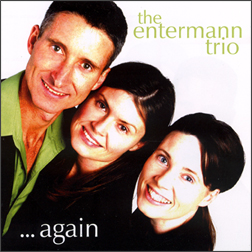 US$15.00 (digital download only)